BRIEF: TO DEVELOP A BRAND AND DESIGN A PRODUCT RANGE WITH CLEAR BRAND MESSAGING.
Within a team of designers, we created the brand Orchard – a kitchenware utensil company, with a philosophy based on honest products that are both hard-wearing and exquisite by design. We chose the name Orchard as it evokes a powerful relationship with nature and the qualities we associate with natural products. It also evokes a feeling of nurturing and togetherness, and similar to an orchard of trees our brand would be a growing collection of kitchenware products.
This ethos became the backbone to a range of nature inspired concepts. With nature as a prime visual mechanic, the team designed products that had organic forms and used natural materials (such as various woods and natural rubbers). My concepts show a selection of designs that fit the brand.
Scroll down to learn more about my design process…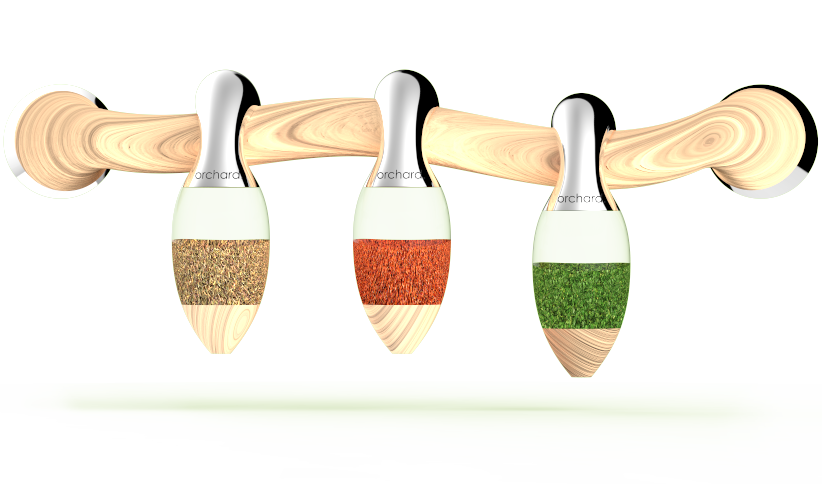 1
Each herb shaker attaches to the main frame on the reverse, enabling additional shakers to be purchased as needed.
2
The wooden section at the base unscrews to enable easy cleaning and refilling.
3
A downwards pulling action releases the main body of the shaker from the upper section, exposing the shaker for use when cooking.